PLEASE HELP SUPPORT FLORIDIANS FOR REDEEMABLE PEOPLE AND SIGN THEIR PETITION
FFRP (Floridians For Redeemable People) supports Initiative 19-04, the Offender Reentry Program, because it is "for the people, by the people," movement to create, through a Florida Constitutional Amendment, a mechanism for the formal review of incarcerated individuals, including juveniles, who have both served a significant portion of their sentence and met certain educational and rehabilitative qualifications during their incarceration.
Florida prosecutes more children in the adult criminal justice system than any other state. In 2016, Florida direct filed more youth than California, Texas, North Carolina and Michigan combined. Since 2009, more than 16,000 children-some as young as 10 years old-have been prosecuted as adults in Florida. 
77% of Floridians believe that a judge, not a prosecutor, should decide whether to prosecute a child as an adult.i
In 1983 Florida abolished parole for all crimes except capital murder.
In 1994 Florida also abolished parole for capital first degree murder cases allowing for only two possible sentences: mandatory life without parole or the death penalty. 
Children housed in adult facilities are 9x more likely to commit suicide than those in juvenile facilities. They are also at the highest risk for sexual abuse. 
Black children accounted for 65% of youth transferred to adult court in 2018- 2019.
GPS guide book for reentry 
All about Second Chance Reentry
Reentry and Transitions Services for Duval County
Also assists with job placement for entire state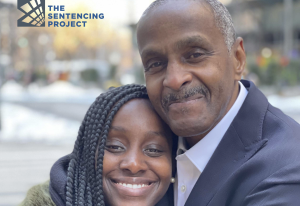 https://www.sentencingproject.org/app/uploads/2022/10/A-Second-Look-at-Injustice.pdf
Breaking the Recidivism Cycle through Christ
Work Release Program and Housing
Multiple Locations